Are you an estate agent looking to take your online presence to the next level? Look no further than MyProperty's Marketplace! This innovative platform is designed to give you an edge in the competitive world of real estate.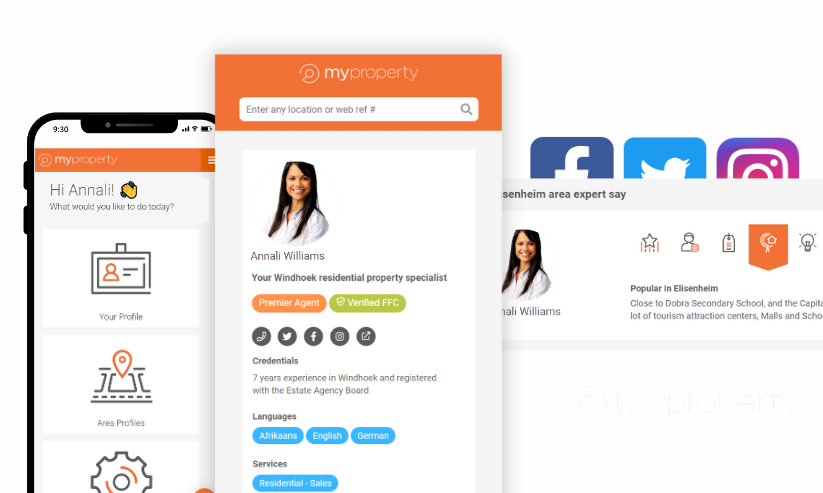 Let's dive into an overview of the MyProperty Marketplace and how it can enhance your professional profile.
Connecting consumers and estate agents
The MyProperty Marketplace is more than just a platform; it's a game-changer for estate agents. The primary goal is to connect consumers with top-notch professional estate agents in their local areas. In this digital age, standing out is key, and MyProperty understands that. Marketplace is designed to make you the brand of choice for individuals seeking to engage with an estate agent.
Elevate your profile
One of the standout features of MyProperty Marketplace is the ability to enhance your online profile like never before. Showcasing your expertise is essential, and the platform enables you to do just that. From credentials and languages spoken to your biography and services offered, you have the power to curate an engaging profile that resonates with potential clients.
Additionally, you can highlight your primary area of operation, giving clients a clear idea of your reach. To establish credibility, you can display your verified FFC badge—a stamp of professionalism and trustworthiness.
Neighbourhood expertise on display
MyProperty goes beyond the individual agent's profile by allowing you to create and update neighbourhood profiles. This is a fantastic opportunity to showcase your in-depth knowledge of specific areas. Share market insights, trends, and insider information that clients will find invaluable. These neighbourhood profiles are seamlessly integrated throughout the platform, ensuring maximum exposure.
Easy access and plans
Getting started with MyProperty's Marketplace is a breeze. If you already have listings on MyProperty, you're ready to dive in. The platform offers Free, Starter, and Premier packages—all available on a convenient month-to-month subscription basis. Payments are hassle-free, with credit card options to ensure a seamless experience.
FAQs to get you started
Here are a few frequently asked questions to help you get acquainted with MyProperty's Marketplace:
How long does it take for updates to reflect on the portal?
Allow up to 60 minutes for your profile or neighbourhood updates to be visible across the platform.
How can I promote my listing on the Premier plan?
Premier plan users can promote one new listing on MyProperty's social channels every month. Simply send your listing number to the live help or email support@myproperty.com.na.
How does payment work?
Payment is straightforward—credit card payments activate your subscription. You have the flexibility to change your plan or cancel at any time.
Will I get more exposure on paid plans?
Absolutely! The Starter and Premier plans offer increased exposure. Your profile will be featured prominently in key areas of the portal based on your chosen plan.
In a digital landscape where visibility and credibility are paramount, MyProperty's Marketplace empowers estate agents to take charge of their online presence. Whether you're a seasoned professional or just starting out, this platform offers a range of features that will undoubtedly set you apart from the competition. Don't miss the chance to be at the forefront of this innovative revolution in the real estate industry. Check out MyProperty's Marketplace today and supercharge your online profile!